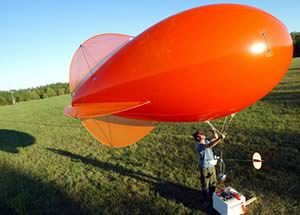 Learn more about the foundation funding process and how to get started finding foundations that fit your work.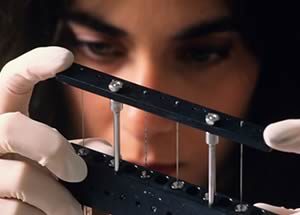 This internal fund provides an excellent opportunity for faculty and staff seeking small amounts.
We can:
Explain the basics of foundation fundraising
Help you define your approach and develop a high-quality, competitive proposal
Identify foundations that may be interested in your work
Serve as a liaison to foundations
Review your letters of intent and proposals
Advise you on grant reporting and stewardship
About Us
With decades of combined experience in fundraising, the Office of Foundation Relations supports Duke faculty and administrative projects with foundation fundraising. We strive to make the entire foundation funding process seamless. Our goal: to help make your research project a reality.
Frequently Asked Questions
What is the process for submitting a proposal?
Each foundation is different, and we are here to guide you through their processes. Contact us before approaching a foundation—this may greatly increase your chance of success and is required by the university. Foundation proposals are also required to go through Duke's Office of Research Support for institutional review and approval five business days prior to the foundation's deadline. Start with us, and we will help.
Are we required to work with you? May a faculty member reach out directly to a foundation or program officer?
Contacting us before approaching a foundation is required by the university—and it may greatly increase your chances of success. Some foundations require that you approach them through our office; some limit the number of proposals Duke can submit and ask our office to coordinate them.
What if you meet a program officer at a conference or over social media? That's great! Some of our strongest faculty fundraisers have formed relationships that way. Similarly, if you already know a program officer through a previous grant, a degree program, or some other connection, that's fine. We encourage you to make those contacts through your work. We just ask you to get in touch with us when you're making an approach—that's our area of expertise.
Do you have established relationships or contacts at most foundations?
We have developed relationships with some of the university's top foundation donors. With some foundations, we can help connect you with someone at Duke who has a relationship with them. We usually know if someone else at Duke is in conversation with a foundation and can work with you on the best timing and strategy for your approach. We often have examples of previously funded proposals to share, notes from foundation program officers about their current priorities, or other useful information to help increase your chances of success. If you are interested in a particular foundation, we will work closely with you to determine the best approach.
Do you work on foundation proposals for any amount? Do you help with fellowships or with grants for graduate students or postdocs?
We offer varying levels of service depending on your funding needs. We seldom work on small fellowships or help postdocs or graduate students secure funding. But if you have a question, please ask us. If we can't help, we're happy to direct you to someone who can.
Duke's Office of Foundation Relations by the numbers (FY 2020)
Ready to start working on your foundation funding? Just use the form to the right to contact the appropriate person in our office. If you'd prefer to speak on the phone, dial (919) 681-0468 to reach us.
*Note this form is for Duke faculty and staff use only!